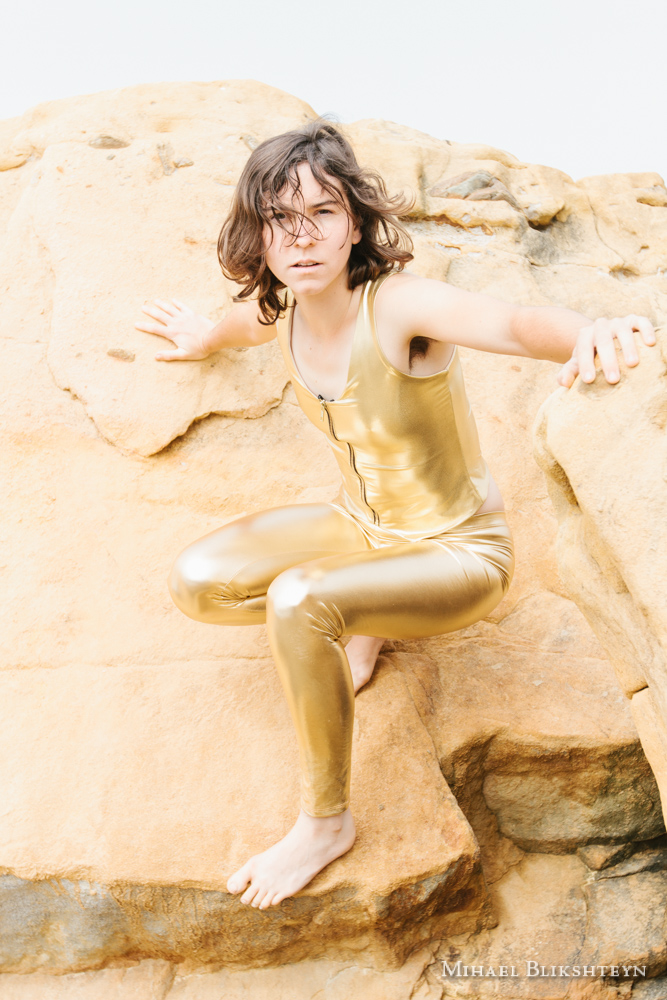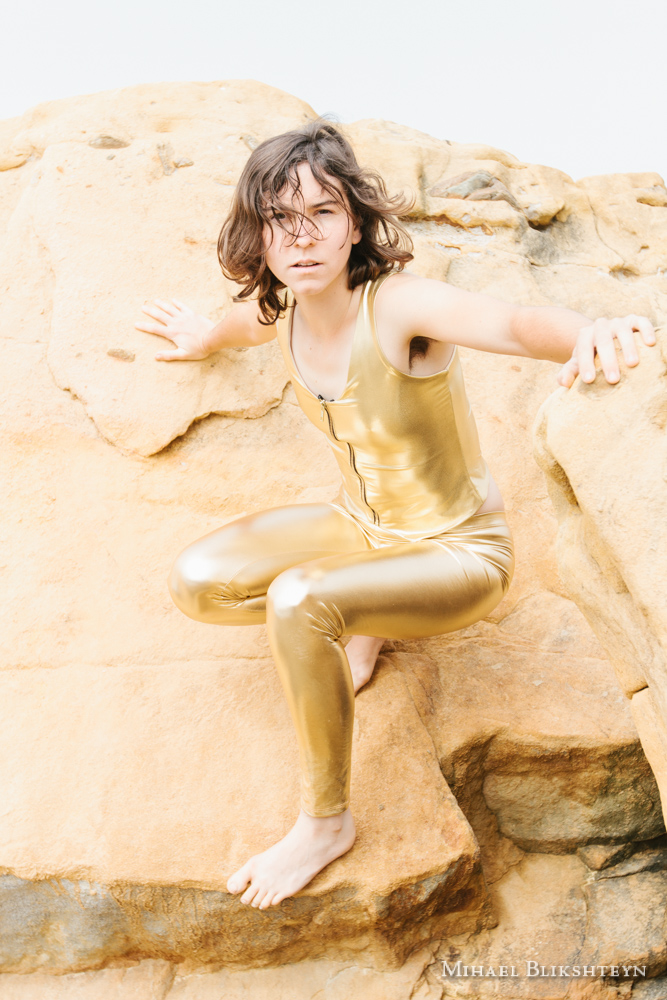 This past weekend, my friend Chelsea and I met up for a short camping trip along the California North Coast, starting in Fort Bragg and ending in San Francisco. Stopping by a boutique store in Fort Bragg, Chelsea found a golden "space" suite, and after some persuasion, it was hers. An outfit like that (a "daily wear", she called it) begged for a beach photo shoot.
It's always a treat and a challenge to work with Chelsea. In her previous life in Anchorage, Alaska, she did a brief stint as a professionally-trained model. However, once in the wilds of nature, her inner energy keeps her hopping, like a chickadee, making it almost impossible to have her pose. After a couple of years of photographing her, I came to the conclusion that the only way to get interesting images with my friend is to just let her do her thing and be ready with my camera.
We found an interesting rocky outcropping on one of the beaches between Fort Bragg and Fort Ross. The tricky part was lightning and reflectiveness of the outfit. It was around 2 pm, not the best time for such a session, so I decided to go with the more "Mars" feeling of the images with a powerful flash and exposure compensation. The images are minimally post-processed.