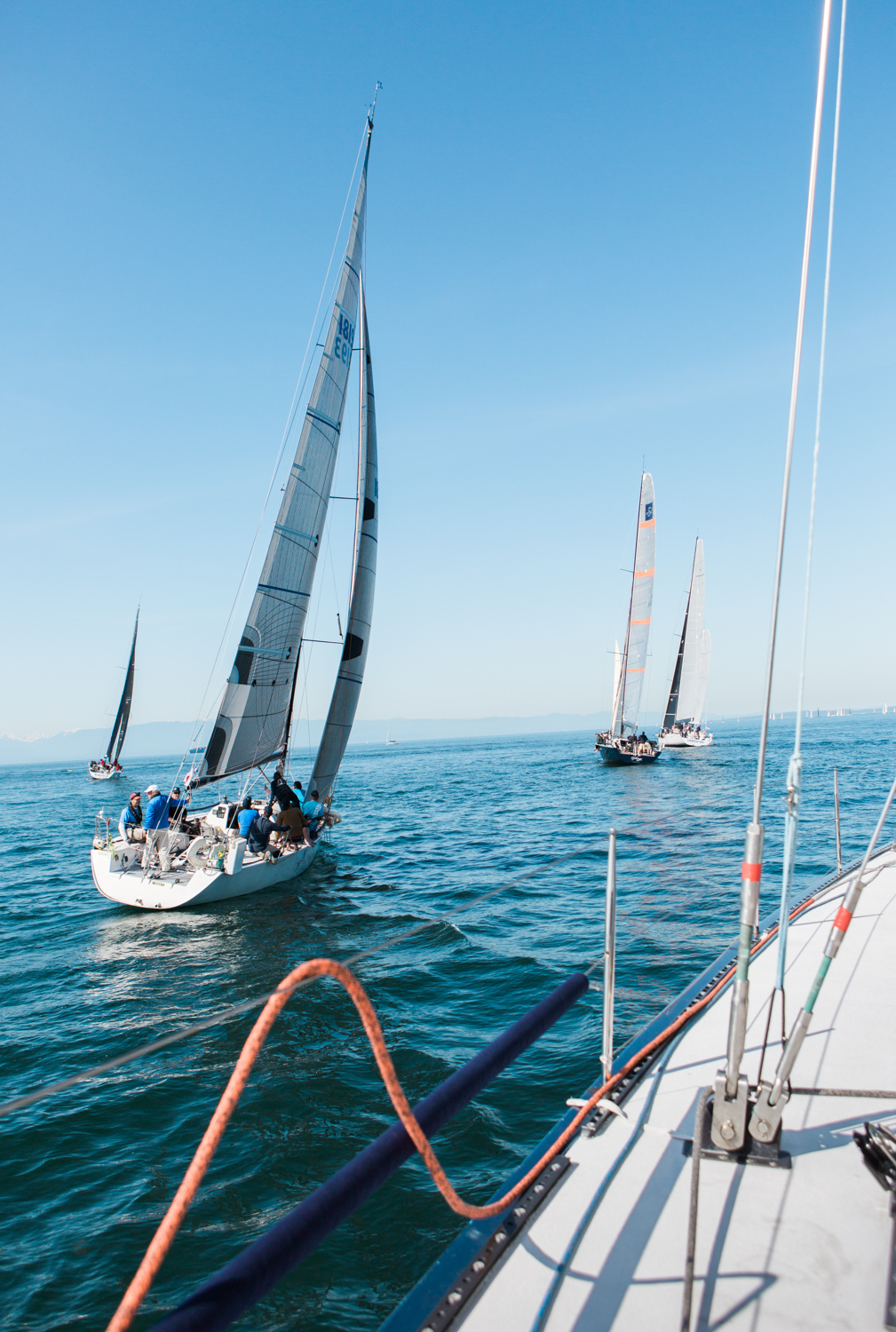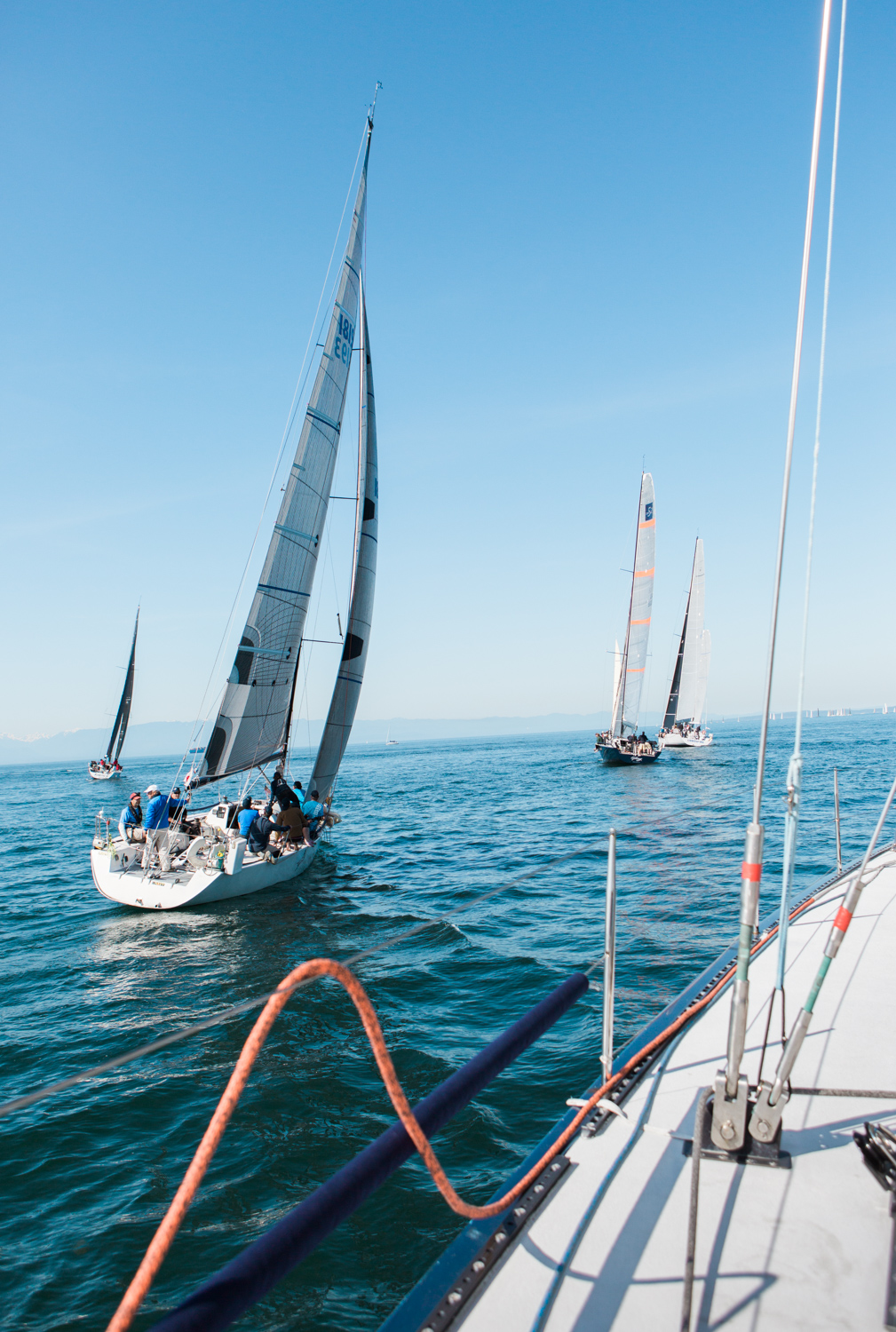 In my previous life I was a fishery biologist. I spent 15 years on boats of all colors and sizes, but never had a chance to go sailing on a yacht. My love of the boats eventually turned into my current profession of a maritime and industrial photographer. When Stocksy offered to arrange for me to go to Victoria to photograph the Swiftsure International Yacht Race onboard Westerly, I jumped at the chance.
The day race turned into a 24-hour affair as the wind kept dying. Quarter mile before we crossed the finish line at the mouth of the bay, the wind perished completely. A couple of dozen yachts sat stranded for hours, trying everything short of blowing into the sails. A couple of boats gave up and turned on their motors, disqualifying them from the race. Around 7:30 am, the changing tide finally sucked us into the bay, past the finish line.
I was impressed by the volunteer crew of 18 people. From the 20-something to the 60-something men and women endured the hard work of a racing yacht for the love of the sport. It was hard even for me, scrambling between the port and the starboard side every 15 minutes for much of the trip, so the crew could swing the mainsail and change the direction of the boat. It was challenging just crouching on the steeply inclined deck of a racing yacht. And I had the easy job of taking photos. I didn't have to run along the boat, manipulating lines, unfolding and folding sails, dragging them in and out of the cabin, figuring out any mishaps.
The highlight of the trip chanced just before dawn. As we were heading back to Victoria after rounding near Neah Bay, Washington, northern lights splashed across the horizon above British Columbia. We were sitting on the dark deck, watching the bow's fireworks of bioluminescent spray, in silence, the only sound coming from creaking sails, the northern lights dancing in the clear sky above.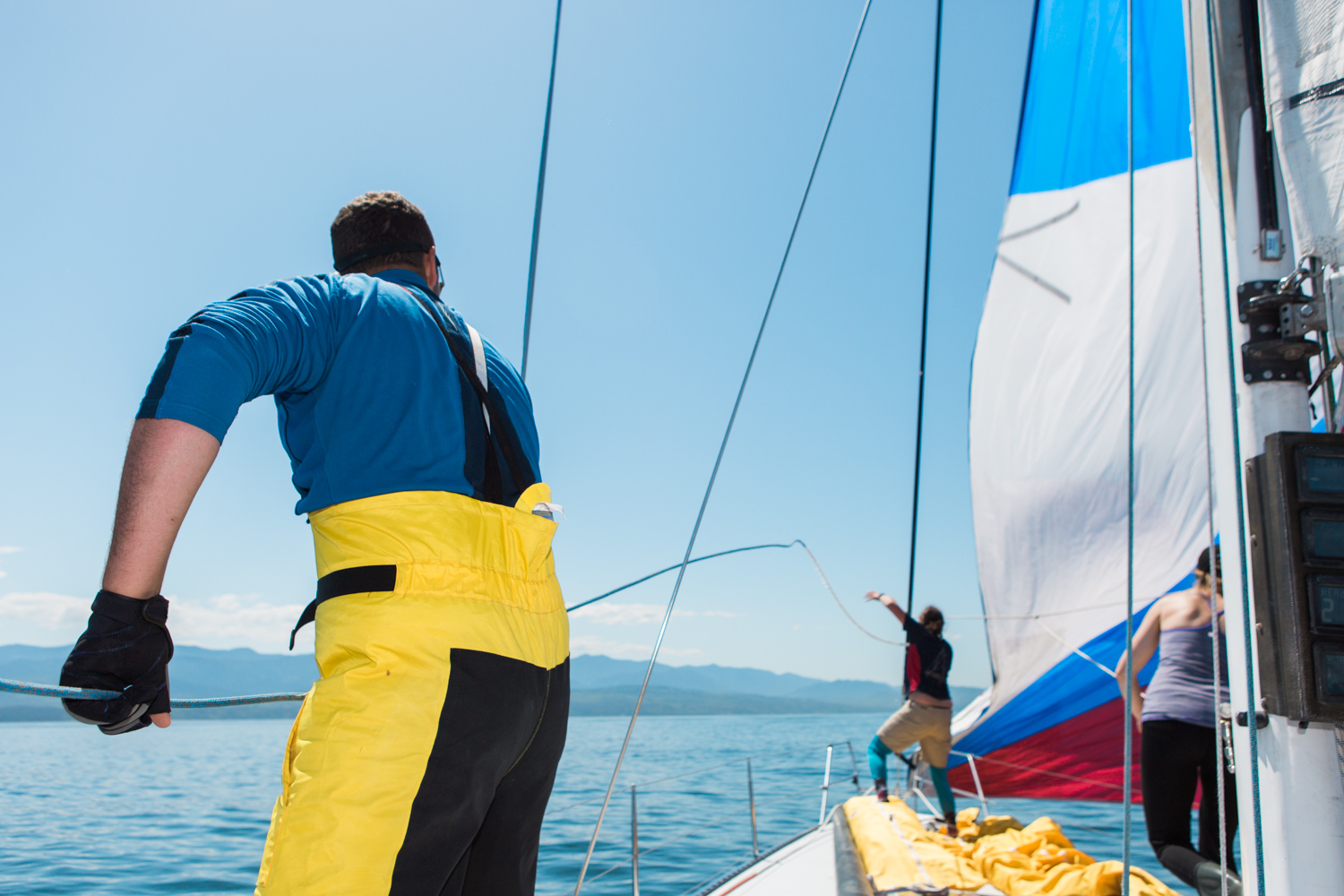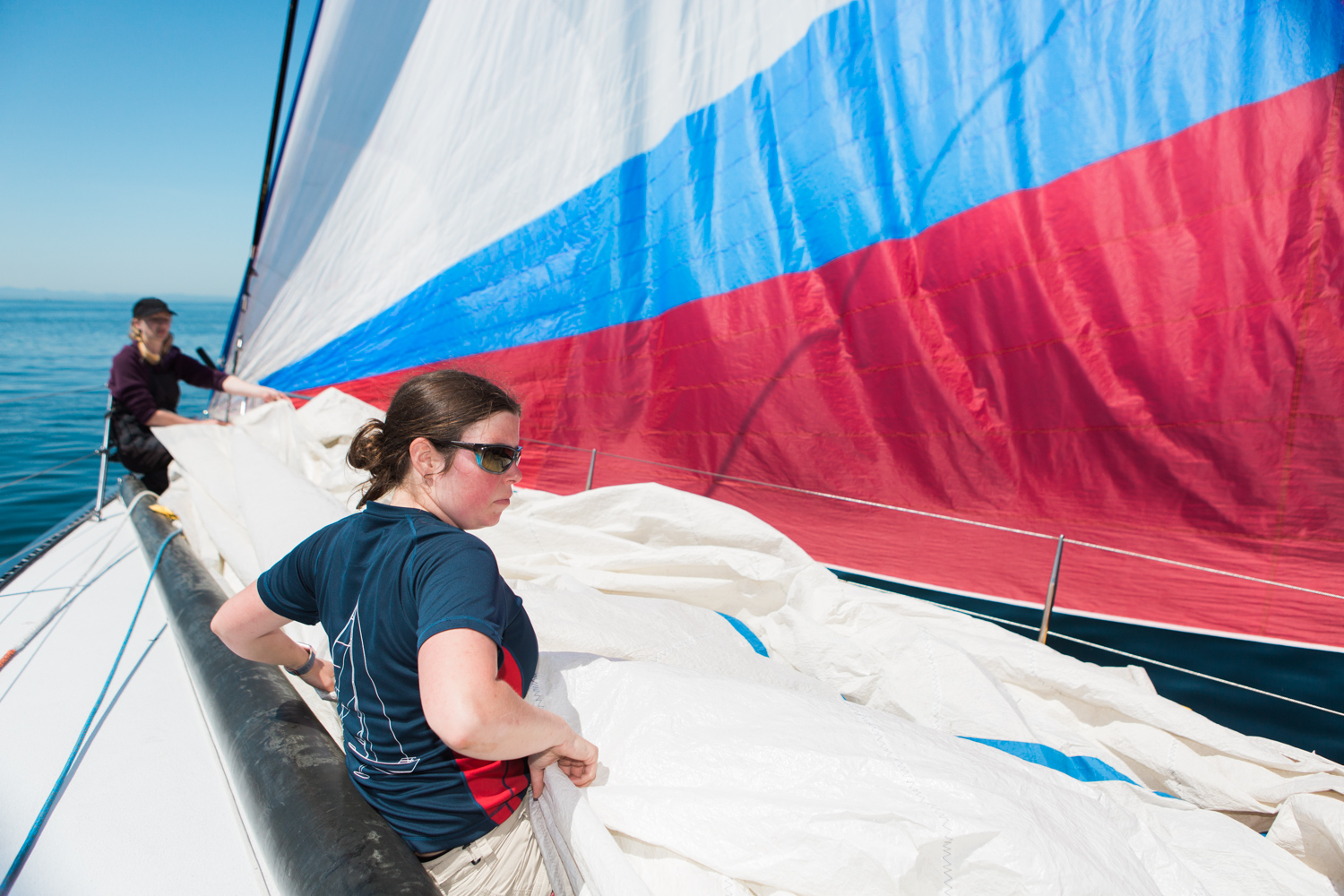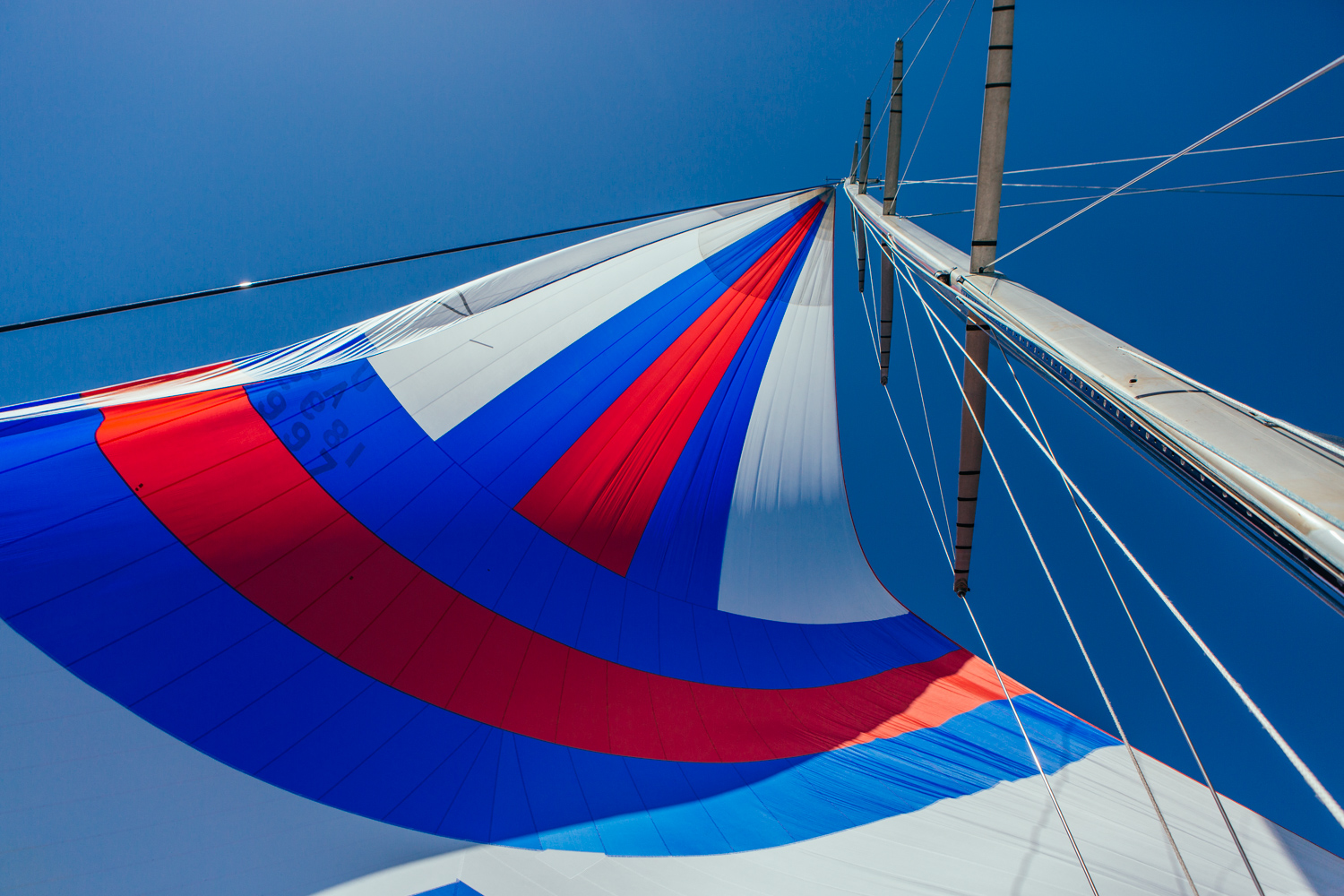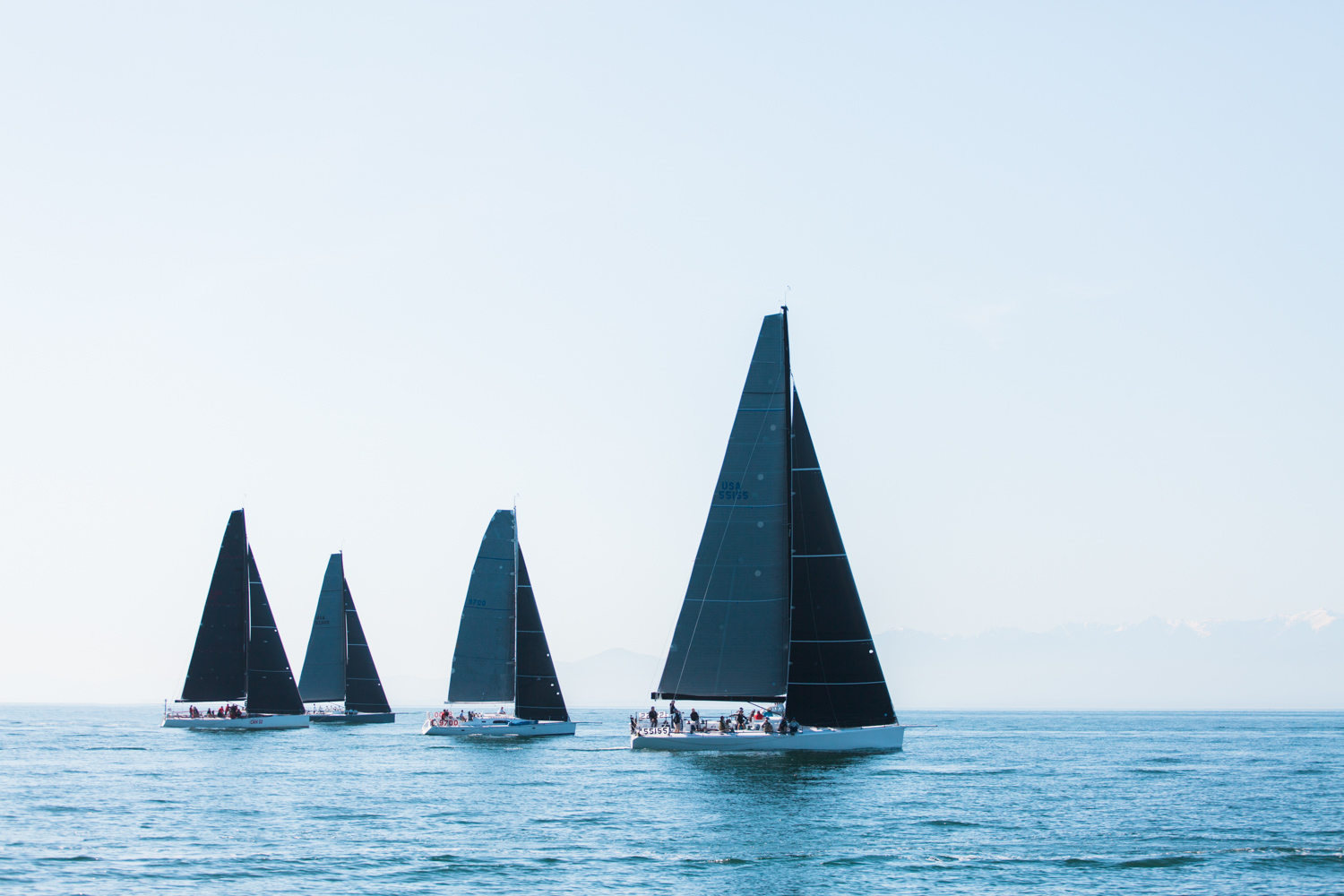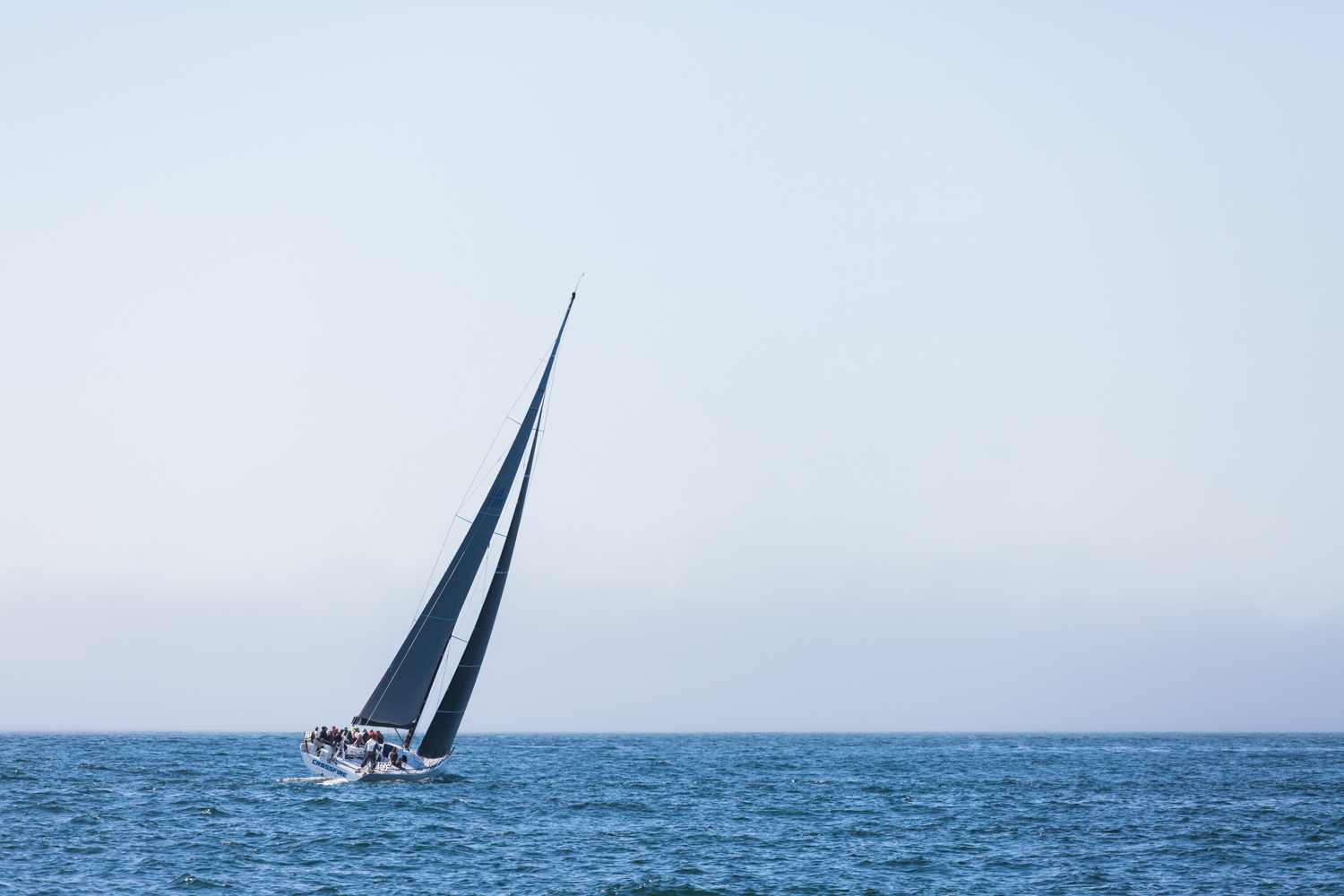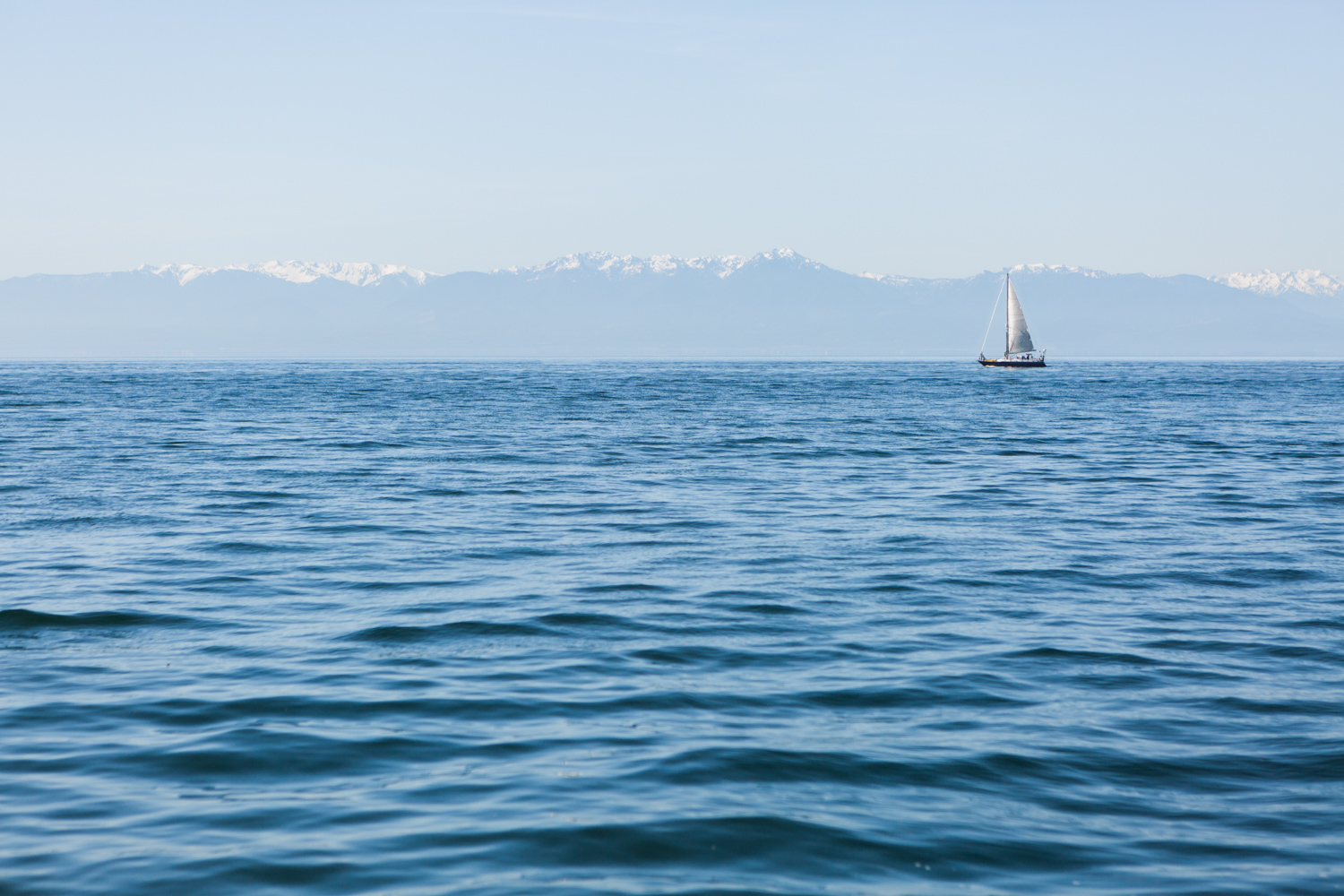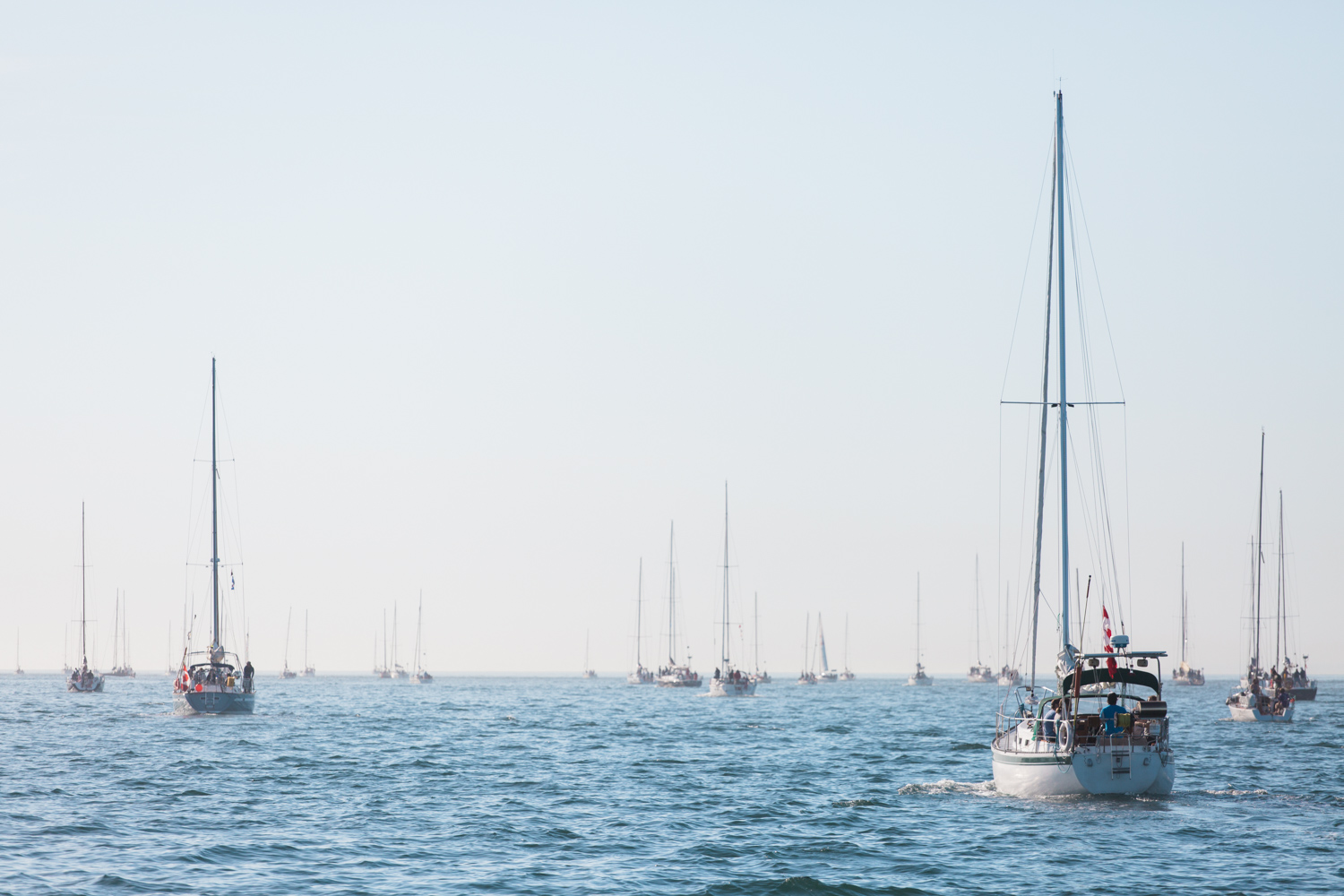 These photos are available for licensing from Stocksy.