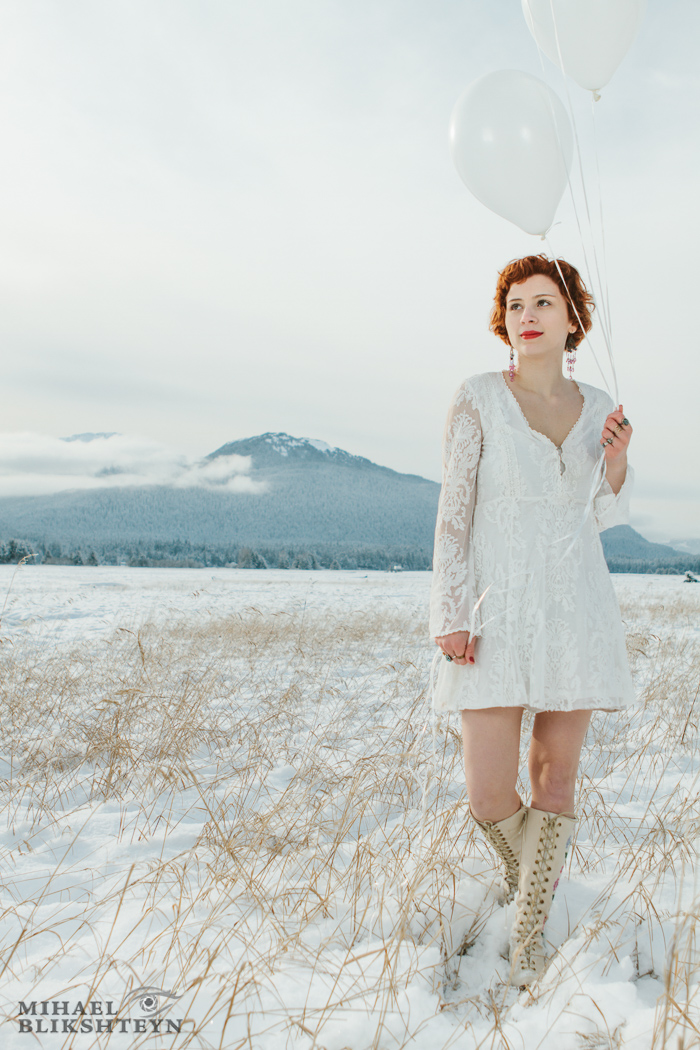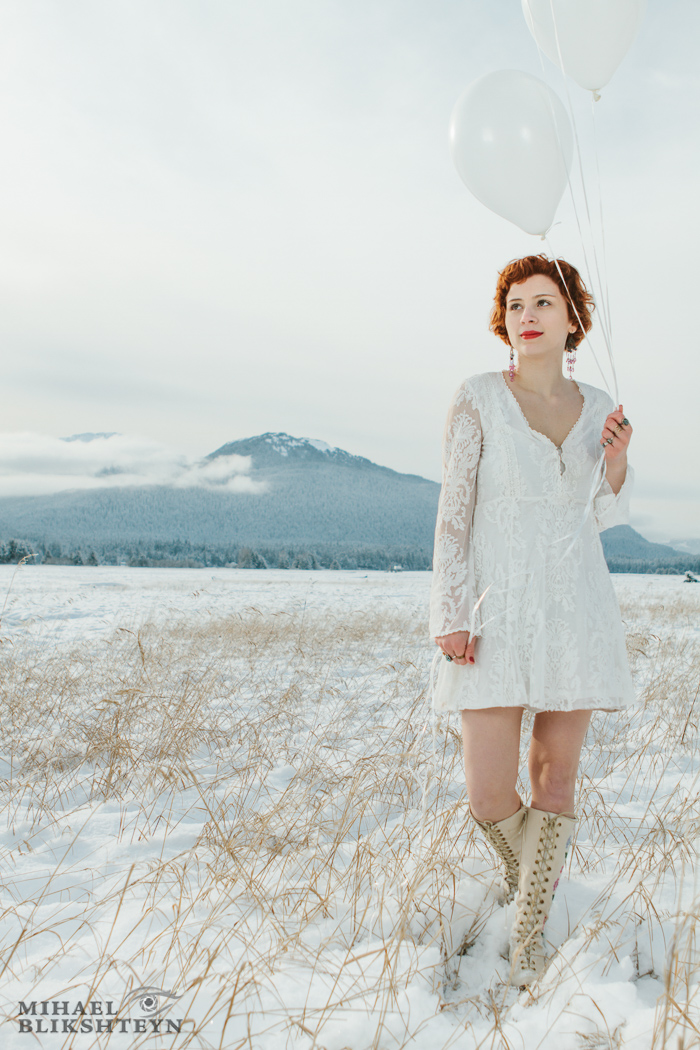 I can't think of a more beautiful backdrop to an outdoors photo shoot than snow-covered Mendenhall Wetlands in Juneau, Alaska.  With golden dried grass poking through, blue-green tree-covered mountains in the back and the expanse of the wetlands, it's hard not to be enchanted by this place.
My original idea was to have the elegant model Rochelle wear a red polka-dot dress. I wanted to mimic the pattern of red and white on the dress with the red and white helium balloons geometrically placed around her. However, soon the idea evolved to an all-white scene, which accentuated the juxtaposition of Rochelle's bare skin and matching dried grass, her red hair and red lipstick on an otherwise white landscape.
The flash light from two softboxes blended nicely with the ambient cloud-wrapped light of the dissapearing sun, creating a pleasing subtle tonality. Usually it's easy for me to pick one favorite photo from a shoot, but I have hard time deciding on just one here.
I also brought yellow and purple tulips to the shoot as a prop. Rochelle wanted to explore the contrast of the whiteness of the scene with a burst of color from the flowers.
The evolved photo shoot was even better than the original polka dot dress idea. On any shoot, it is really important to keep an open mind to new ideas, as they can be better than the ones originally envisioned. As in this case, a lot of good ideas can come from creative models wanting to experiment and add their own style, which breathes in life to photos.
Here's a photo from the original polka dot dress idea.
More photos from this photo shoot: http://archive.mihaelblikshteyn.com/Shoots/Rochelle