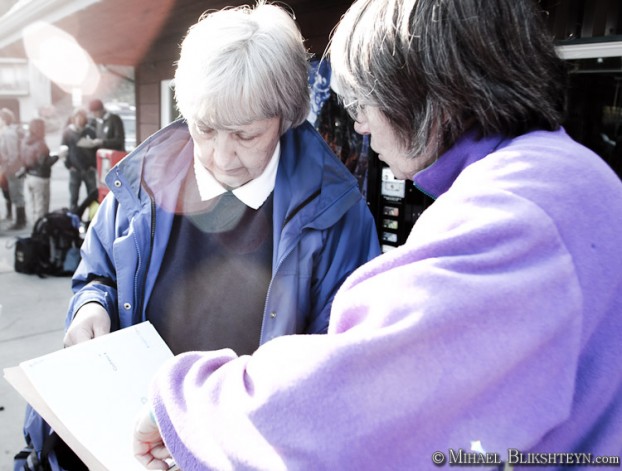 Channel Islands is a cluster of 14 small islands stretching from Auke Bay to Amalga Harbor near Juneau, Alaska. These islands provide an important habitat for nesting shorebirds, a haul out for Stellar sea lions, and an amazing recreational area for kayakers, campers, boaters, and geocachers. Thanks to the efforts of former State Senator Kim Elton and State Representative Beth Kerttula, these islands became part of the marine park system in 2005, and were expanded with additional islands in 2008.
On May 2, 2009, a Juneau-based non-profit organization Turning The Tides organized its second annual Channel Islands marine debris cleanup. Spearheaded by Carol Anderson, Turning The Tides received a grant from the Marine Conservation Alliance to cover gas for boats willing tohelp us. We had five boats ferrying crews to the islands and the sixth State Park boat in charge of picking up the collected trash. About 40 volunteers were recruited to spend the day cleaning up the beaches of these islands.
The crew of my team went to Portland Island, a brisk half-hour ride from Auke Bay. Besides the usual assortment of plastic bottles and cans, pieces of Styrofoam, ropes, and buckets, mostly plastic trash, which is sadly ubiquitous on exposed beaches, we also came across a few more unusual finds. A large red Coast Guard rescue inflatable raft was recovered from the north point of the island. The year it was last serviced, recorded in large black letters on it, was 1981! We also found a life-size headless deer shooting target made out of Styrofoam, a number of hunting bird decoys, buoys,  car wheels, and diesel containers with leftover diesel. All in all, we collected about 400 pounds of trash, leaving the large car wheel where we found it as it was too heavy to carry.
Of course, trash is not the only reason we ventured to these islands on that day. It was a warm, sunny, calm day, just perfect to be out on the water. Humpback whales were feeding on small fish, probably herring or capelin. Oystercatchers were busy staking out spots on the rocky beach for their so-called nests. Arctic tern were resting and feeding for their own egg-rearing. A better day could have hardly been picked.