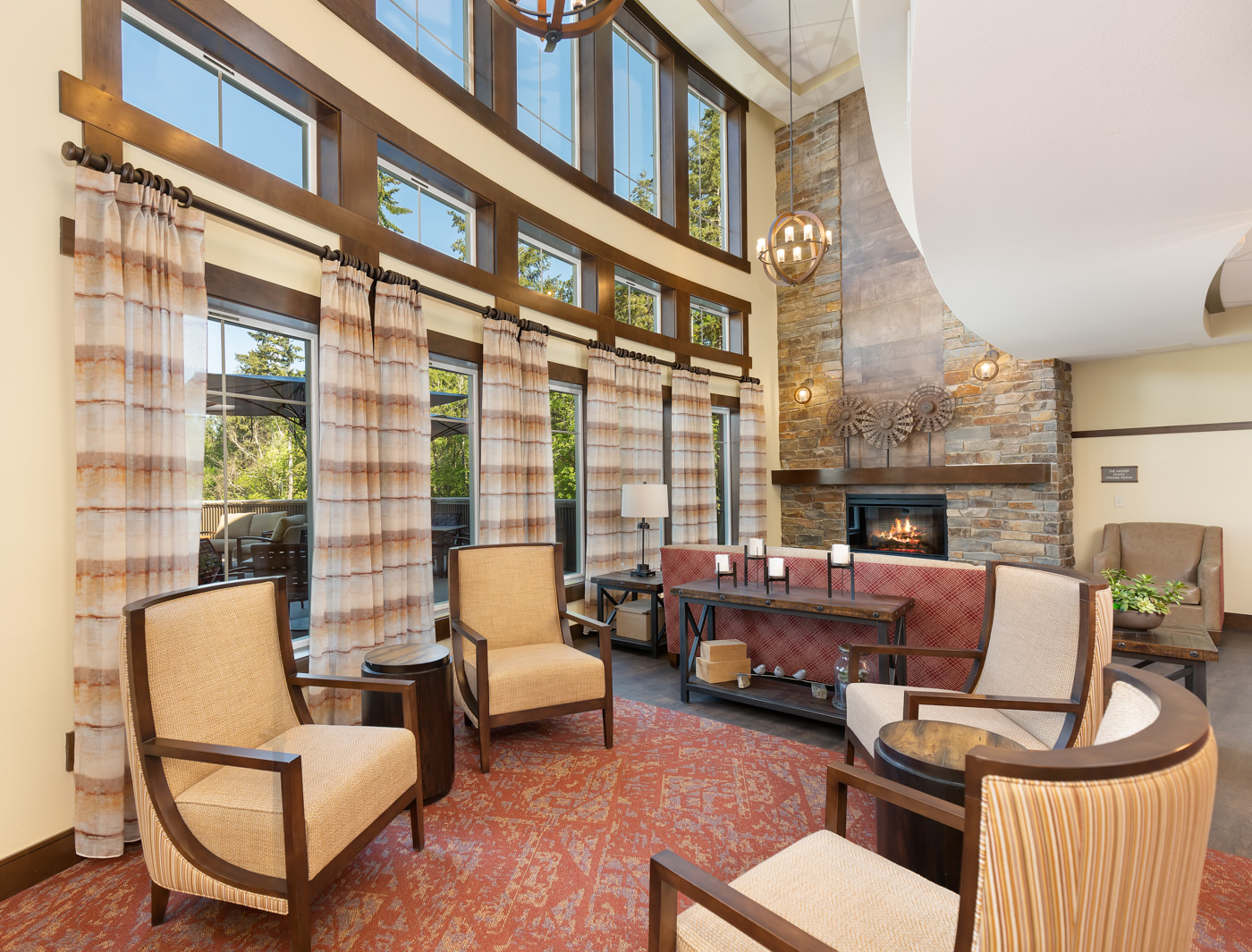 One of our major projects of 2019 was photographing the newly built Wesley Homes – Bradley Park in Puyallup, Washington. Over several days, we worked with Absher Construction and Wesley Homes to showcase this state-of-the-art retirement community.
The 14-acre site houses 153 residential apartments, 49 assisted living units and 18 units for people with memory impairment.
The complex feels more like a high-end resort than a retirement community. With multiple dining halls – even a small, cozy tea room, a movie theater, a hair saloon and many other amenities, you can keep yourself engaged.
Our work involved capturing the coziness of the place and highlighting some of the amenities.
The photos are being used for marketing by Absher Construction, InSite Architects and Wesley Homes.