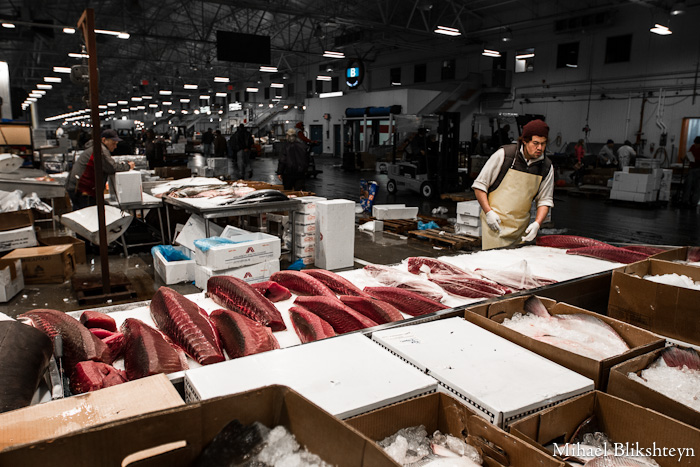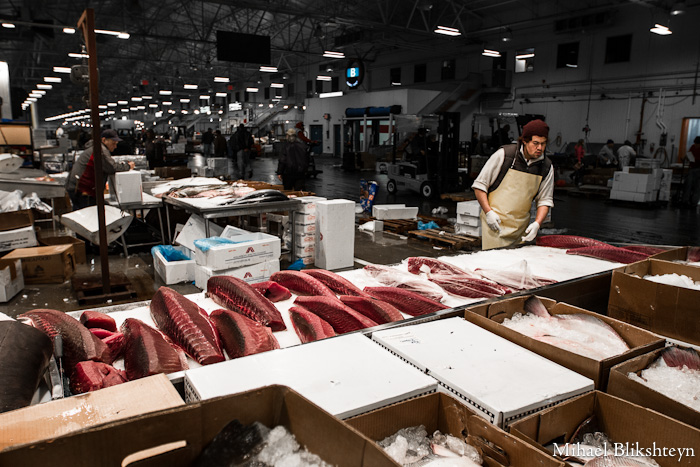 I never got a chance to photograph the historic landmark that was the Fulton Fish Market on the East River in Lower Manhattan, a short walk from Brooklyn Bridge. The market moved to its current location at Hunts Point in the Bronx in November 2005, when I was just discovering photography. While visiting my family in NYC last week, I decided to remedy this situation and photograph its latest reincarnation.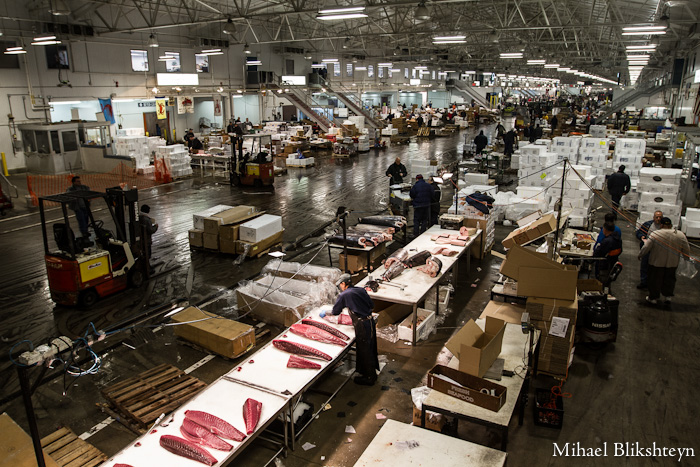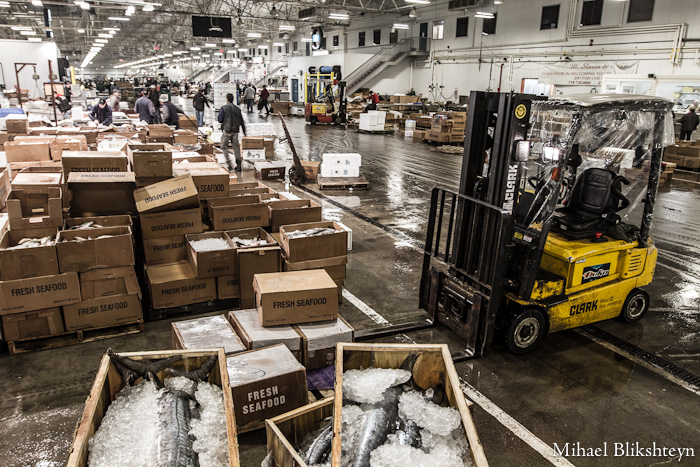 The Fulton Fish Market opened in its original location on South Street in 1822. At first it just sold retail, catering to the locals in Brooklyn and the surrounding areas. By 1850, it became primarily a wholesale market, the most important East Coast fish market in the USA, selling to restaurants and seafood retailers. In its first 100 years, fishing boats along the Atlantic Ocean came to the market docks to offload their catch. However, by the 1950s, most of the fish were brought in by trucks rather than directly from the fishermen. Now the fish are flown or trucked in from all over the world.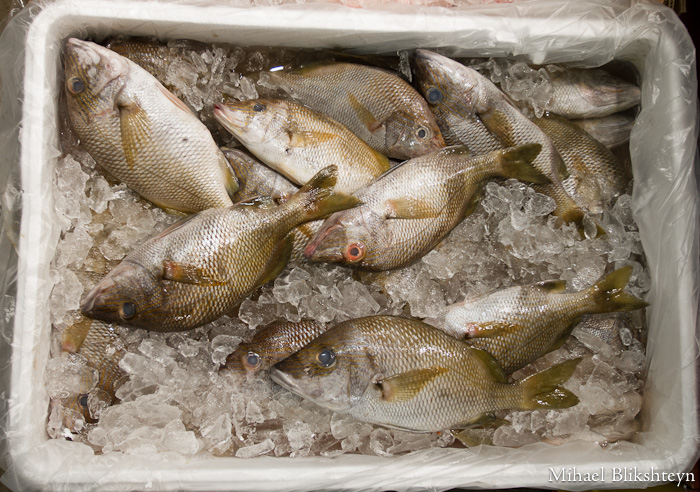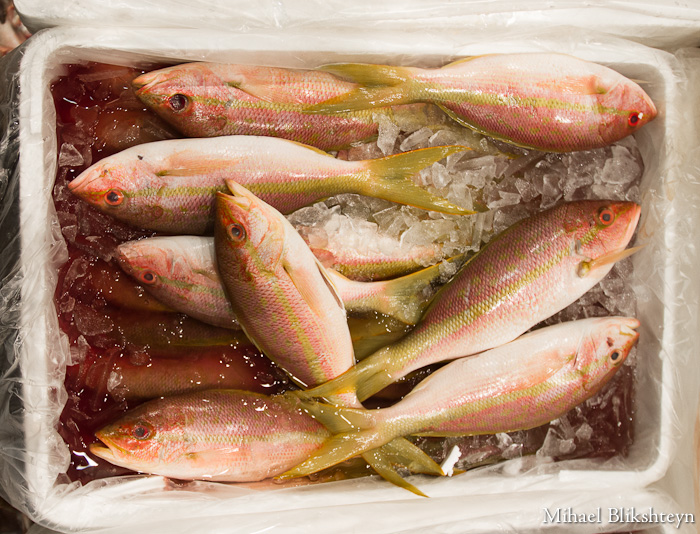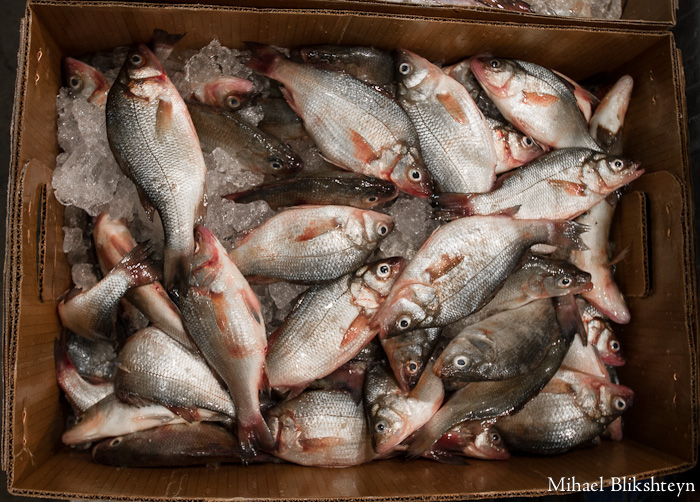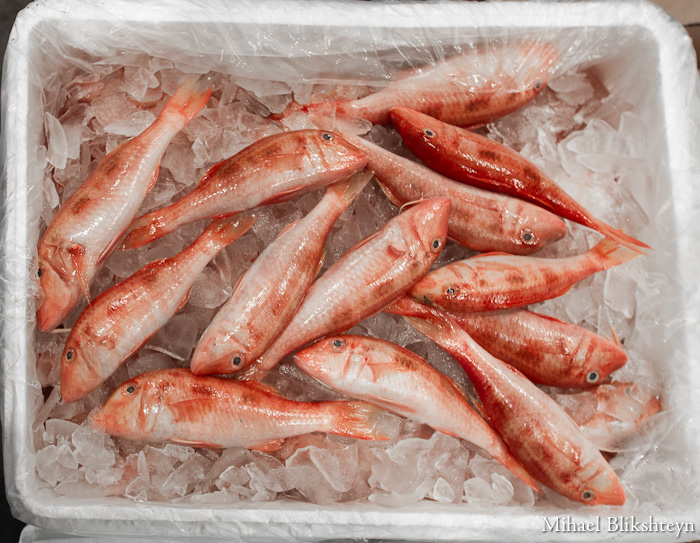 Dubbed "the New York stock exchange of seafood", "New York City built the $86 million state-of-the-art New Fulton Fish Market to retain the region's valuable wholesale seafood industry. The Fulton Fish Market handles about one-third of the New York's total seafood demand. The [m]arket is second in size worldwide only to Tokyo's Tsukiji wholesale seafood market. [It] handles millions of pounds of seafood daily and annual sales exceed one billion dollars". ¹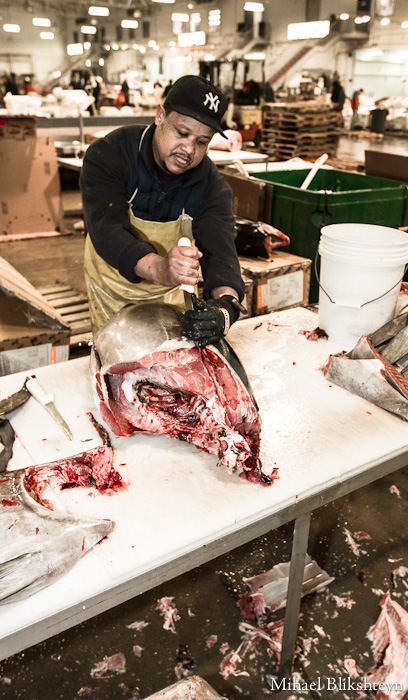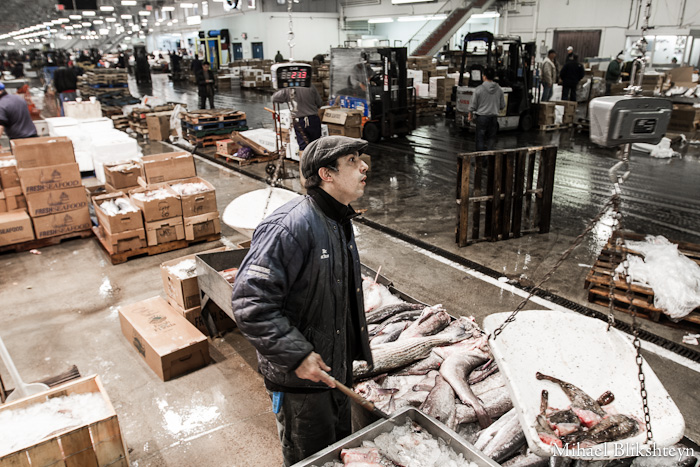 Even the trip to the market was an interesting affair. It took me over a week of phone calls to get to the right person to get a press pass. The Fulton Fish Market is a private building with entrance fees and own security, so it was important to secure proper authorization before heading there in the middle of the night. The market is open from 1 am to 7 am, with much of the activity happening around 4. I was told Thursdays were the busiest days, so I decided to arrive there by 3 am on a Thursday. My sister graciously lent me her car and a GPS-enabled phone, so I could find my way to the market and back in the middle of night, an hour of driving each way. New Yorkers like to dig up streets and do what seems like a never-ending street construction, so being navigated by a GPS device saved me from being hopelessly lost in Manhattan and the Bronx. It was interesting driving from the southern tip of Brooklyn through Manhattan and into the Bronx. It was also a treat to drive over the Manhattan Bridge on the way to the market and the Brooklyn Bridge on the way back, something I've never done before.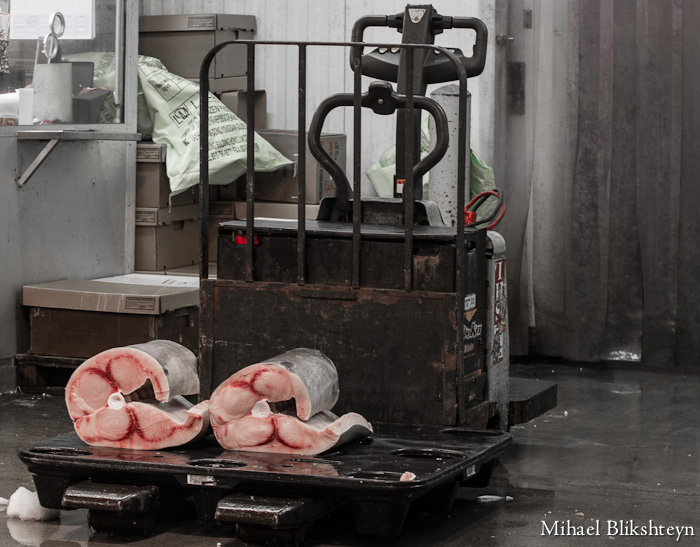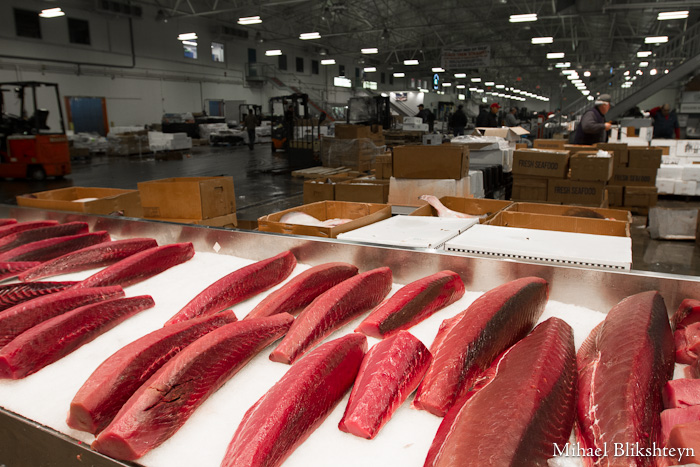 For more photos of the New Fulton Market, see my Portfolio. To license images for editorial or commercial use, please visit my Image Archive.
References: ¹ http://www.newfultonfishmarket.com/history.html and ² http://en.wikipedia.org/wiki/Fulton_Fish_Market